Support services
The Department of Education offer the following support services:
Employee Assistance Support
The Employee Assistance Service (EAS) provides teachers and immediate family members with access to confidential counselling and assists in coping with the effect of personal and work-related issues. Counselling is provided on issues such as health, relationships, addictions, bereavement, stress, conflict, critical incident and trauma.
The service is free and confidential and available 24 hours a day, 365 days a year to teachers.
More information about the Employee Assistance Support.
National Educational Psychological Service (NEPS)
NEPS psychologists work with both primary and post-primary schools and are concerned with learning, behaviour, social and emotional development. Each psychologist is assigned to a group of schools.
More information about the National Educational Psychological Service.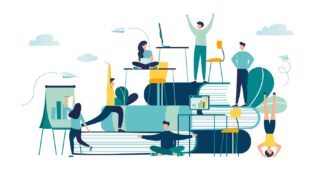 Spotlight on Wellbeing
Each month, we will highlight a resource linked to an area of wellbeing, which can be accessed for free by all registered teachers through your My Registration portal.
Wellbeing for All Group
The Wellbeing for All (WFA) Group is made up of representatives from the school community including the Teaching Council, the National Parents Council Primary, the Irish Primary Principals' Network, the National Association of Principals and Deputy Principals and the Ombudsman for Children's Office.
In 2015 the Wellbeing for All Group was formed with the collective aim of enhancing co-operation between the group, member organisations and stakeholders, to support an enhanced and sustainable approach to wellbeing for all learners in our education system; teachers, students, parents/guardians and the whole school community.
In 2021 the group name changed from Wellbeing for Teachers and Learners to Wellbeing for All. The group meets regularly throughout the school year and to date three conferences have taken place.